Dance With Us at Aspirations Dance Company
Our Lombard dance studio offers a wide variety of dance classes designed specifically for children, allowing them to explore their creativity and develop their dance skills in a fun and supportive environment. Our combo dance classes provide a unique opportunity for young dancers to experience a fusion of different dance styles. With experienced instructors and a curriculum tailored to their needs, your child will thrive in our combo dance program. Find the right combo dance class for you and register your child for a trial class today!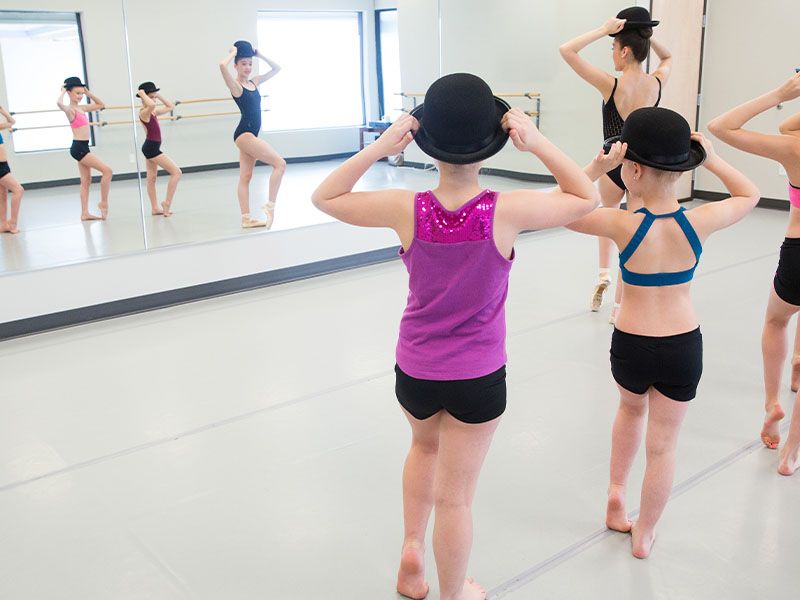 Combo Dances: Exploring the Best of Both Worlds
Our combo dance classes offer an exciting opportunity for young dancers to experience the best of multiple dance genres. Combining different styles allows dancers to expand their horizons, develop versatility, and discover their own unique artistic expression.
In our combo dance classes, dancers have the chance to explore a variety of combinations, such as ballet and jazz, ballet and tap, jazz and tumbling, jazz and hip hop, ballet and lyrical, and more. Each combination class is designed to provide a well-rounded dance education, encompassing both technical foundations and creative exploration.
Quality Dance Instruction
At our dance studio, we are dedicated to providing high-quality dance instruction that nurtures the talent and potential of every student. Our instructors are experienced professionals with a deep passion for dance and a commitment to the growth and development of our dancers. With their expertise and guidance, your child will receive comprehensive training that emphasizes technique, musicality, creativity, and performance skills. Our curriculum is carefully designed to ensure that each student progresses at their own pace while building a solid foundation in dance. We believe in promoting a lifelong love for dance by instilling proper technique, discipline, and self-expression in our students.
Great Atmosphere
At Aspirations Dance Company, we are committed to creating a warm and welcoming atmosphere where young dancers of all skill levels can feel comfortable expressing their creativity and exploring their passion for dance. From the moment you step through our doors, you'll be greeted with smiles and a positive energy that sets the tone for a fulfilling dance experience!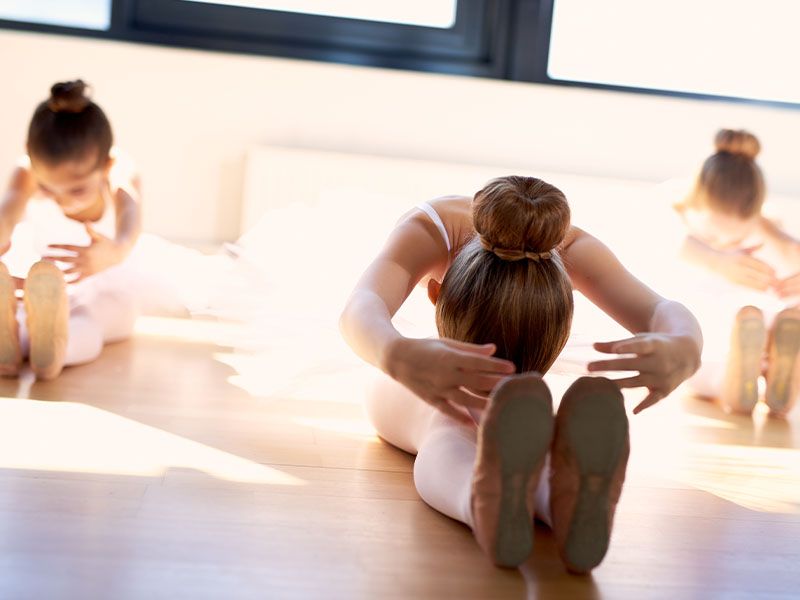 Combo Classes for Different Skill Levels
We understand that each child has unique abilities and skills. That's why we offer combo classes for different skill levels to ensure that every dancer receives the appropriate training and guidance. Whether your child is a beginner or an advanced dancer, we have the perfect combo class for them. Our Ballet/Jazz and Ballet/Tap classes are great for ages three through seven while our Ballet/Lyrical and Pointe dance classes are for older children. Don't hesitate to reach out to our skilled instructors at Aspirations Dance Company to find the right dance class for your child!
Benefits of Combo Dance Classes 
Participating in combo dance classes offers many benefits for young dancers that go beyond learning a single dance style.
Versatility
Develop skills and explore multiple dance genres, making dancers adaptable and well-rounded.
Creativity
Combine different styles, creating unique choreography that encourages artistic expression and individuality.
Physical Fitness
Improve strength, flexibility, coordination, and endurance through a comprehensive workout.
Cognitive Developmen
Challenge memory, coordination, and mental processing, enhancing cognitive abilities.
Teamwork and Social Skills
Collaborate, support, and create cohesive performances as a group, fostering teamwork and social interaction.
Confidence and Self-Esteem
Gain a sense of accomplishment and confidence, empowering dancers both on and off the dance floor.
CHILDREN'S COMBO DANCE CLASSES
(Both styles will be part of recital routines with interchangeable costumes) (Ages 3-7)
CHILDREN'S COMBO DANCE CLASSES
Ballet/Jazz Combo Class
Ballet technique goes hand in hand with every form of dance, but is a direct reflection in jazz technique. Our youngest dancers will get pre-ballet technique at a young age, to understand and appreciate the art form and by combining it with jazz will allow them the basic understanding how to use both forms together.
ATTIRE: Any color combination of leotard with or without tutu, skirt or attached skirt, tights & Ballet & Jazz shoes. (No store bought ballet slippers allowed)
Ballet/Tap Combo Class
This is an introduction to pre-ballet and tap. This class presents activities and instruction in poise, grace, proper dance alignment, ballet theory and technique, as well as basic tap steps and rhythms and applying them to music with counts. Exposure to dance combinations and simple dances will enhance the class experience.
ATTIRE: Any color combination of leotard with or without tutu, skirt or attached skirt, tights & Ballet & Tap shoes. (No store bought ballet slippers allowed)
JAZZ-TASTICS Jazz/Tumbling Combo Class
This class focuses on basic tumbling and dance skills to develop strength, coordination, balance, musicality, timing, flexibility & turns.
ATTIRE: Any color combination of leotard with or without shorts or unitard with Jazz Shoes
Jazz/Hip Hop Combo Class
These blended classes focus on introducing dancers to the world of jazz and hip hop. They explore age-appropriate technique flexibility & turns with hip hop movement and performance skills, focusing on fluidity, rhythm, coordination, and expression. These classes can be considered preparatory classes for Jazz & Hip Hop.
ATTIRE: Any color combination of leotard with or without shorts, unitard sports bra or tank with Jazz Shoes & Clean Gym Shoes for Hip Hop.
Ballet/Lyrical Combo Class
Lyrical classes are taught to those 7 and older. Classes are conducted in such a way that a story is conveyed to the audience through physical dance movements. The student has the ability to express him/herself openly and without reservation. Our lyrical classes combined dance movements such as ballet, jazz, and modern dance. These learned techniques when applied, show an intense outpouring of emotion. Ballet is now offered as a combo with this style to provide the student with the utmost technique to apply to lyrical. (Additional Ballet is always recommended)
ATTIRE: Any color combination of leotard, shorts, tank, sports bra & basic dance wear, tights are optional with Jazz, Half Shoe or Dance Paws.
Leaps, Jumps & Turns/POMS PREP
Leaps & Turns is an important component in every dancer's repertoire and will enhance all dance styles. Leaps & Turns focus on the most basic of turns (chaine, pique, pirouette) through the advanced turns (attitude, arabesque, coupé, fouetté, à la seconde, multiple pirouettes) and variations of all of the above. Also progresses from basic leaps and jumps (grand jeté, saut de chat, sauté, glissade, jeté, assemblé, pas de chat, sissonne), to advanced leaps and jumps. The student's goal is to execute a series of complicated turn or leap patterns technically correct and safely across the floor. Great for Cheer & Poms Groups (Ballet Class is strongly recommended)
ATTIRE: Any color combination of leotard, shorts, tank, sports bra & basic dance wear, tights are optional with Jazz Shoes
Pointe (Instructor Approval)
This advanced ballet class incorporates both soft shoe as well as training en pointe. Your instructor will inform you when you have reached the level in your training that will allow you to begin training "sur la pointe". This means on the points. The raising of the body to the tips of the toes. First introduced in the late 1820's at the time of Taglioni. It is very harmful to the body to begin pointe training before approx. 11 years of age.
ATTIRE: Black leotard, Pink tights & pointe shoes with hair in a secure bun
Contemporary
Contemporary dance is a style of expressive dance that combines elements of several dance genres including modern, jazz, lyrical and classical ballet. Contemporary dancers strive to connect the mind and the body through fluid dance movements. Contemporary dance stresses versatility and improvisation, unlike the strict, structured nature of ballet. Contemporary dancers focus on floor work using gravity to pull them down to the floor. This dance genre is often done in bare feet. Contemporary dance can be performed to many different styles of music.
ATTIRE: Any color combination of leotard, shorts, tank, sports bra & basic dance wear, tights are optional with Jazz Shoes.
POMS & POMS Technique (Competitive Poms)
The poms class focuses on preparing dancers for Cheer & Pom, Has your daughter always wanted to stunt but is afraid? Do you want to learn pom passes? This class can prepare for that, and will also aide in prepping for high school, college, or professional dance teams. The class teaches sharp, clean motions through across the floor and pom combinations. This class also concentrates on the many "skills" that are required by dance teams.
ATTIRE: Any color combination of leotard, shorts, tank, sports bra & basic dance wear, tights are optional with Jazz Shoes
Register for Your Free Trial Class
Experience the remarkable benefits of combo dance classes at Aspirations Dance Company in Lombard. Join us and watch your child grow as a versatile, creative, and skilled dancer in a supportive and nurturing environment.