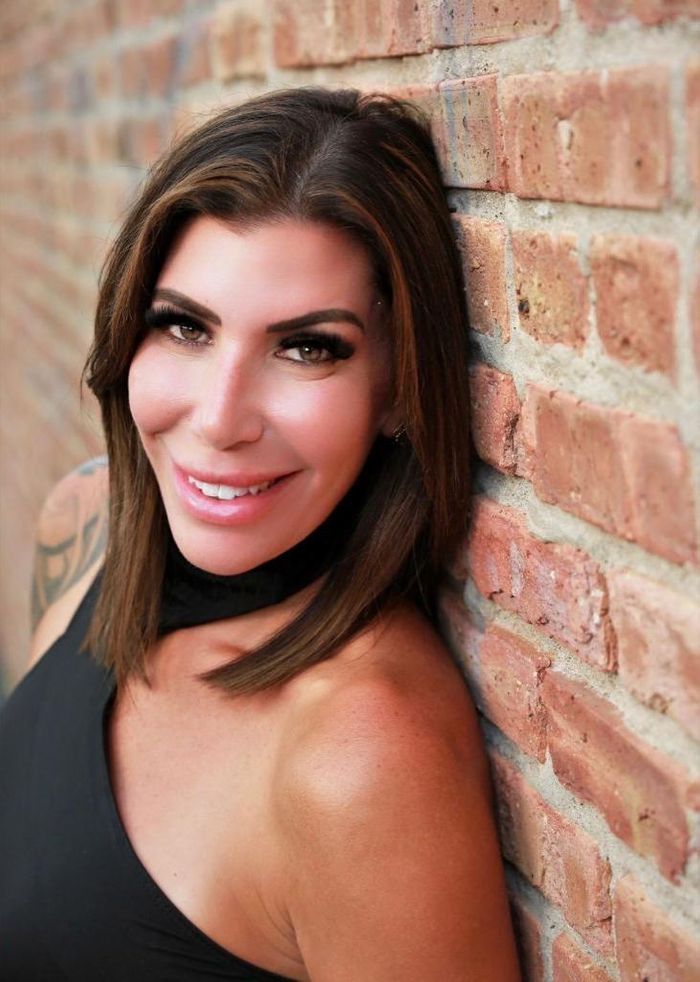 Kelly Callese Nelms
OWNER & ARTISTIC DIRECTOR
Kelly Callese is the founder and Artisitc director of Aspirations Dance Company in Lombard, IL.
Kelly has been dancing since the age of eight starting out at Gotta Dance Studio where she found her passion. She has extensive training in all areas of dance including Jazz, Tap, Ballet, Hip Hop, Lyrical and Modern. She's danced with master instructors such as: Michele Broviak,Ted Jackson, Kacy Combs, Roland Dupree, and Jay Fagan. Kelly was a member of the Starlite Dance Company at Gotta Dance Studio where she competed locally as well as nationally traveling to Texas, Minnesota and Las Vegas, picking up numerous awards and achievements, as well as being awarded World Dance Champions numerous years in a row. She then began teaching at Gotta Dance Studio specializing in hip-hop, jazz, tap and children's classes for two years. Kelly has also performed with The Chicago Human Rhythm Project in tap under the direction of Jay Fagan. After being a part of Gotta Dance for 10 years she decided to move on and dance professionally and landed a spot on the 2000-2001 basketball season as a "Chicago Luvabuls Dancer". In 2003 she auditioned and made callbacks on the Fox Family Television show "Dance Fever." From 2001-2004 Kelly was the Artistic Director of the Discover Dance Team at Villa Park Recreation as well as instructing dance for children and adults.
In 2005-2006 Kelly was an official judge with Halftime Illinois, under the IHSA
(Illinois High School Association) judging numerous regional competitions and state finals. Kelly judged over 150 routines a day speaking and writing, to bring dancers to a higher level of achievement.
In 2007-currently Kelly became a judge for TDI-Team Dance Illinois under the (Illinois High School Association) Judging numerous regional competitions and state finals.
In June 2008 Kelly, her sister Kim, and fellow instructor Sidney McNeal and other crew members auditioned and made call backs for MTV's Americas Best Dance Crew.
In summer 2008, Kelly attended Dance Teacher Summer Conference sponsored by Dance Teacher Magazine, in New York City and studied with master choreographers such as: Shelia Barker, Michele Asaaf, Sean Curran, Pat Y-O, Finis Jhung and many more. In the areas of Jazz, Lyrical, Modern, Ballet, and Hip Hop. Kelly also studied classes at New York City Premiere Dance Studio "Broadway Dance Center"
Kelly keeps up with her dance training by attending master classes at Lou Conte Dance Studio as well as traveling to other areas of the country and attending business seminars and classes with emphasis on how to teach and develop young dancers ages 2-6.
Kelly currently owns and operates Aspirations Dance Company in Lombard. Founded in 2005. Kelly teaches all ages and levels with an emphasis on the 2-6 year olds and advanced students. She specializes in teaching Jazz, Lyrical, contemporary and Hip Hop. Kelly also leads an award winning competitive dance team of (65) dancers to numerous local and national competitive levels. In 2008 the team was named National Dance Champions on many technical levels at Cathy Roe's Ultimate Dance Championships. In (2009) the team has picked up many prestigious awards and much deserved recognition.
In November 2008 & 2009 Miss Kelly attended "PULSE" Dance Convention at the McCormick Place in Chicago with world renowned Master Choreographers such as: Mia Michaels, Laurieann Gibson, Chris Judd, Wade Robson, Brian Friedman, Shane Sparks, Dave Scott, and Tyce Dorio. She Studied Hip Hop, Contemporary, Jazz & Lyrical.
Recently In August of 2009, Kelly attended The Dance Teacher Web Conference & Expo at the Ritz Carlton in Las Vegas Nevada. She studied with master instructors in the dance industry such as Steve & Anglea Sirico, Anthony Carr, Simone Depaolo, Shelly Masenoir and much more. She attended numerous business seminars and movement classes in the following strategic areas: Ballet Curriculum, Perfect Partnering, Perfecting pre-dancer Classes, Yoga for Dancers, Floor Barre, Newest Content for Competition and much more, Ballet, Tap, Jazz, Modern, and Hip Hop. Kelly will be attending Las Vegas again this year in August 2010 to stay up on the latest trends in the dance industry.
In the 2010 Dance Season Miss Kelly has picked up Numerous 1st Place Awards for her choreography in all areas of dance from Mini team to Seniors, as Well as Entertainment Awards for the Studio.
Kelly studied in Las Vegas Nevada in late August 2010 studying with numerous Master Choreographer such as: Leslie Scott & Adriam Wiltshire in Hip Hop & Albert Catiffi, & Jessica Rizzo in Contemporary!
In 2011 Kelly picked up prestigious awards such as, Placing Top in many categories for her routines for mini-senior dancers, in WI & MI regional. The Studio was also recognized for Best in Jazz.
In August of this year 2011, one of Kelly's dancers Jade Whaley auditioned for Disney's Shake it Up (Make your Mark) and made the finals, she was 6 out of 60,000 dancers that made it across the entire country. Kelly was the only teacher contacted by the Disney Channel of the dancers selected to have the filming at her studio Aspirations, and appear on the show with her dancer Jade. Kelly was interviewed, as well as shown teaching and coaching Jade. Disney was so impressed with Kelly's teaching style and dedication to her dancers as Jade came in 2nd place on the Finals show. She is so proud and she trained Jade since the age of 4 and she is now 12. This also appeared in many newspapers, magazines, and commercials on the Disney Channel and Disney.com
Kelly was with Revolution Talent Competition as an Official Judge for the 2012-2014 Competition Seasons, she was very excited, to bring her dance talent, choreography expertise and creative mind to the table to be part of the Revolution Staff.
Kelly's choreography style is appropriate for young children, and as dancers grow her style is fierce, fresh and her students love her unique teaching style and vision in her story telling on all her routines, even her costume designs make a big statement.
She Annually travels to Las Vegas to study in all areas of dance at the Dance Teacher Web Convention, where she stays fresh on new choreography, tips & tricks for dancers in flexibility, injury prevention, and more, she also attends numerous business seminars to keep the business fresh. She attended again in 2011 and studied with Caroline Lewis Jones, Benjamin Miller and Steve and Angela Sirico and more.
Kelly has an amazing effect on young dancers teaching them structure, routine, and classroom conduct, in a fun but, disciplined learning environment. Kelly's youngest students have gone on to love the art of dance. Kelly loves dancing, performing, and Most of all teaching to be able to share her passion and knowledge of dance to others that share the same dream. Kelly believes a "good dancer" doesn't always make a "good teacher" Therefore she seeks the best instructors in the Industry to pass on their love for the art to younger generations.
Just recently in the 2012 Dance Season, Miss Kelly picked up numerous FIRST PLACE & PRESTIGIOUS AWARDS for her choreography including Video of the Year & FDC Winner at Rainbow Competition in Grand Rapids MI.
At the 2012 Starbound National Finals, Kelly picked up many awards for her Choreography such as: First Place Petite National Winners, 2nd place overall Junior Showcase Winners & more.
In 2013, Kelly's choreography picked up the Entertainment of the Year Award, Numerous First Place Awards, & Teacher of the Year at Rainbow's National Finals in WI Dells.
This season for 2014 Kelly has again won Most Entertaining Studio, Best in Hip Hop and numerous first place and special awards for her choreography.
Most Recently in 2015 Kelly picked up Choreography Awards, Numerous First places for her solos- Production choreography & also won the Top Senior Small Group at the Starbound National Finals & Petitie Solo Title Winner.
Kelly is so pleased to have taken her choreography to new levels in 2016, winning FIRST PLACE, Top Overall, & choreography awards for her jazz, lyrical, & hip hop routines ages 6 & up. She most recently won 4th place OVERALL NATIONAL champion with her Teen Lyrical routine My Heart at Starbound National Talent Competition